Release: Friday, October 14, 2022
Company: Blumhouse Productions
Length: 111 Minutes
Tagline: This Halloween, Their Saga Ends...
Budget: $20 million
Domestic Box Office: $64.0 Million
Global Box Office: $105.0 Million
Opening Weekend: $40.0 Million
Sound Quality: DTS/Dolby Digital/Dolby Atmos
Film Dates: January 10- June 30, 2022
Film Locations: Savannah, Georgia
Salt Lake City, Utah
Film Availability: DVD, BLU-RAY, 4K UHD, DIGITAL
Soundtrack Availability: CD, VINYL, DIGITAL
Novelization: 2022
E-Book: 2022
Audio Book: 2022



CORONER'S REPORT





1. JEREMY (Jaxon Goldenberg)- Accidentally falls off balcony, neck broken
2. MALE LOVER (Dillon Belisle)- Found by police with gunshot wound to head
3. FEMALE LOVER (Emily Brinks)- Found by police with gunshot wound to head
4. OSCAR'S MOM (Holli Saperstein)- Found by police hung outside her home
5. VAGABOND (Blaque Fowler)- Knifed in stomach by Corey
6. OFFICER MULANEY (Jesse C. Boyd)- Throat slashed, stabbed to death by Michael
7. DR. MATHIS (Michael O'Leary)- Suffocated with plastic bag, corkscrewed repeatedly in neck by Corey
8. DEB (Michele Dawson)- Pinned to wall with kitchen knife by Michael
9. BILLY (Marteen Estevez)- Impaled in eye with drumstick offscreen by Corey
10. MARGO (Joey Harris)- Pinned under fence with tow truck, head stomped and ran over by Corey
11. STACY (Destiny Mone)- Beat to death with pipe wrench offscreen by Corey
12. RONALD (Rick Moose)- Accidentally shot in head by Terry
13. TERRY (Michael Barbieri)- Shotgun butt to head, blowtorch to mouth by Corey
14. JOAN (Joanne Baron)- Killed offscreen by Corey
15. RADIO RECEPTIONIST (Diana Prince)- Killed in the background of the radio station lobby by Corey
16. WILLY THE KID (Keraun Harris)- Head bashed off turntables six times, tongue cut off with scissors by Corey
17. COREY (Rohan Campbell)- Shot twice in chest by Laurie, stabbed himself in neck with knife, neck snapped by Michael
18. MICHAEL (James Jude Courtney)- Throat & wrists slit with knife, ground up in industrial scrap metal shredder

Film Total: 18
Series Total: 229



MICHAEL'S BATTLE SCARS





1. Shoved by Officer Mulaney
2. Punched by Officer Mulaney
3. Shoved by Corey
4. Tackled by Corey
5. Bashed in head with fire extinguisher
6. Kicked in knee
7. Headbutted
8. Knifed through hand
9. Hit with kitchen chair
10. Slammed on kitchen table
11. Knifed in chest
12. Knifed through hand
13. Pinned to kitchen table with refrigerator
14. Knifed in armpit
15. Throat slit with kitchen knife
16. Arm broken by Allyson
17. Wrist slit
18. Bled out
19. Ground up in industrial scrap metal shredder

Film Total: 19
Series Total: 153



SOUNDS


COREY: "It's Halloween...we're gonna have a good time tonight..."
JEREMY: "Michael Myers kills babysitters, not kids..."
THERESA: "What have you done?!"
LAURIE: "Michael Myers was the personification of evil..."
TERRY: "A psycho meets a freak show...this is a match made in heaven!"
LAURIE: "Are you the psycho or the freak show?"
VEVA: "You tempted and provoked that man...you should've let him alone..."
FLASHER: "Hey scarecrow...see anything you like?"
ALLYSON: "Just burn it all to the ground..."
COREY: "Show me how to do it..."
DEB: "I just get so excited about all that boogeyman bullsh*t!"
ROGER: "The guy I saw on the side of the road...was down a dark path..."
COREY: "I'm not interested in immortality..."
WILLY THE KID: "She teased a man with brain damage, and then he snapped..."
ALLYSON: "I don't want to be in Haddonfield anymore..."
LAURIE'S '2 Kinds Of Evil' speech to Corey
COREY: "If I can't have her...no one will..."
COREY: "I'm the psycho...you're the freak show..."
LAURIE: "I saw the same thing in him that I saw in Michael..."
ALLYSON: "Michael Myers is who YOU are..."
LAURIE: "You came here to kill me, so do it!"
LAURIE'S final speech to Michael
ALLYSON: "I'm not gonna let this happen to you..."
HAWKINS: "It's time for Haddonfield to start healing..."
LAURIE: "Evil doesn't die...it changes shape..."

CAST AND CREW



LAURIE STRODE- JAMIE LEE CURTIS
ALLYSON- ANDI MATICHAK
THE SHAPE- JAMES JUDE COURTNEY
COREY- ROHAN CAMPBELL
OFFICER HAWKINS- WILL PATTON
OFFICER MULANEY- JESSE C. BOYD
TERRY- MICHAEL BARBIERI
STACY- DESTINY MONE
MARGO- JOEY HARRIS
BILLY- MARTEEN ESTEVEZ
JOAN- JOANNE BARON
RONALD- RICK MOOSE
DEB- MICHELE DAWSON
WILLY THE KID- KERAUN HARRIS
LINDSEY WALLACE- KYLE RICHARDS
DR. MATHIS- MICHAEL O'LEARY
JEREMY- JAXON GOLDENBERG
THERESA ALLEN- CANDICE ROSE
ROGER ALLEN- JACK WILLIAM MARSHALL
GAS STATION PROPRIETOR- NANCY TURCOTTE
SONDRA- DIVA TYLER
VEVA- LEILA WILSON
RADIO RECEPTIONIST- DIANA PRINCE
VAGABOND- BLAQUE FOWLER
TERRY'S FATHER- TONY DEMIL
OSCAR'S MOM- HOLLI SAPERSTEIN
DETECTIVE #1- MATT MEECE
DETECTIVE #2- JIMMIE CUMMINGS
DETECTIVE #3- MONTARIUS DAILEY
RESPONDING OFFICER #1- STEVEN WILLIBY
SHERIFF BARKER- OMAR DORSEY
JULIAN- JIBRAIL NANTAMBU
WAITRESS- JAVANNA ROGERS
NEWS REPORTER- JONATHAN BRUCE
CORONER- DAVE BRAWN
FLASHER- NICK CASTLE
TRAVIS THE BUTCHER- JOEY BRINKLEY
MALE LOVER- DILLON BELISLE
FEMALE LOVER- EMILY BRINKS
NEIGHBOR- DAWN LASUSKY
POLICE OFFICER- NICK LAWRENCE
WARREN COUNTY DEPUTY #3- WILL PEREZ
WARREN COUNTY DEPUTY #4- DERRICK LEMMON
HADDONFIELD RESIDENT- WILLIAM MATTHEW MANG
NURSE- STEPHANIE MCINTYRE
CORONER- JESSICA ROSS
BAR NUN- JOSEPH D. WEBB

Directed By- David Gordon Green
Written By- Paul Brad Logan, Chris Bernier
Danny McBride & David Gordon Green
Produced By- Malek Akkad, P.G.A.
Jason Blum & Bill Block
Executive Producers- John Carpenter & Jamie Lee Curtis
Executive Producers- Andrew Golov & Thom Zadra
Executive Producers- Ryan Turek & Christopher H. Warner
Executive Producers- Danny McBride & David Gordon Green
Executive Producer- Ryan Freimann
Based On Characters Created By- John Carpenter & Debra Hill
Casting By- Terri Taylor, C.S.A.
Casting By- Sarah Domeier Lindo, C.S.A.
Special Make-Up Effects Designer- Christopher Nelson
Music Supervisors- Devoe Yates & Gabe Hilfer
Music By- John Carpenter
Cody Carpenter & Daniel Davies
Costume Designer- Emily Gunshor
Edited By- Tim Alverson, A.C.E.
Production Designer- Richard A. Wright
Director Of Photography- Michael Simmonds
Co-Producer- Atilla Salih Yucer
Co-Producer- Jennifer Scudder Trent
Unit Production Manager- Christopher Warner
First Assistant Director- Atilla Salih Yucer
First Assistant Director- Kamen Velkovsky
Second Assistant Director- Max Sturgeon
Associate Producers- Julian Lawitschka
Nate Meyer & Amilicar Jones
Stunt Coordinators- Kevin Scott
Corey DeMeyers & Jason Gray
Stunts- Ashley Trisler, Lydia Hand
Airon Armstrong, Stanton Barrett, Meredith Richardson
Austin Seifert, James Ortiz, Charles Barden
Joann K. Bernat, Nikki Brower, Chris Arthur
Steve Legate, Judd Wild & Micah Bramstedt
Stunt Drivers- Crystal Hooks
Rick Marcus & Chance Clayton Morris
Crew
Additional Editor- Derek Larsen
Production Supervisor- Brian S. Johnston
Art Director- Michael H. Ward
Assistant Art Directors- Sean White & Gary Naylor
Set Decorator- Jess Royal
Set Designer- Jim Tocci
Graphic Designer- Jake Kuykendall
Graphic Designer- Tamara Scott
Art Department Coordinator- Lydia King
Storyboard Artist- John McKee
Property Master- Mick Flowers
Assistant Property Masters- Cindy Mah & Melissa Wooten
Leadman- Carson Gloster
Camera Operator- Paul Daley
First Assistant 'A' Camera- Justin Simpson
Second Assistant 'A' Camera- Emily Combs
Steadicam Operator- Stew Cantrell
First Assistant 'B' Camera- Nick Cutway
Second Assistant 'B' Camera- Nick Brown
'C' Camera Operator- Barret Burlage
Digital Imaging Technician- Chandler Tucker
Camera Utility- Erich Combs
Production Sound Mixer- Chris Gebert
Boom Operator- Kellen Bloomer
Sound Utility- Monique Ashton
Video Assist- Derek Schwebel
Gaffer- Steve Thompson
Best Boy Electric- Neil Orchard
Electricians- Ben Baggott, Ben Davidson
Mark Vogel & Mark Mims
Dimmer Board Operator- Matt Larsen
Rigging Gaffer- Eddie Bowlin
Best Boy Rigging Electric- Dean LaBossiere
Rigging Electric- Travis Middough, John Jernigan
Jacob Hinson & Cullum Crowley
Generator Operator- Kevin Grieve
Dimmer Tech- Chris Shrider
Key Grip- Lee Donaldson
Best Boy Grip- Jack Gilchrist
'A' Dolly Grip- Philip Dan
'B' Dolly Grip- James DiGiandomenico
Grip- Harrison Kracht
Special Effects Supervisor- Heath Hood
Special Effects Supervisor- Danny Cangemi
Special Effects Coordinator- David Poole
Special Effects Best Boy- Robert Basha
Special Effects Shop Foreman- Chris Sciacca
Special Effects Set Foreman- Richard Krish
Special Effects Technicians- Axl Austin, Colton McCraine
James Argo, Ryan Daly & Cody Tellis
Costume Supervisor- Jane Beck
Key Costumer- Alex Dawson
Costumers- Margaret Palmer, Stefanie Del Papa
Niko Seabrook & Erin LaRoche
Set Costumers- Dalia Dalili & Kait Fial
Ager/Dyer- April Traquina
Tailor- Kelly Renko
Costume Coordinator- Grey Scott
Costume Production Assistant- Greg Biggerstaff
Costume Production Assistant- Niko Colon
Department Head Make-Up- Sandra Orsolyak-Allen
Key Make-Up Artist- Leighann Yandle
Department Head Hair- Patricia Glasser
Key Hairstylist- Bryan Moss
Additional Hairstylist- Mary Ashton Glasser
Special Make-Up Effects Designer- Christopher Nelson
Special Make-Up Effects Department Head- Christopher Nelson
Key Special Effects Make-Up- Erin Porn
Additional Special Effects Make-Up- Jill Fogel
Lens Tech- Shenika Ayers
Prosthetics Created By- Vincent Van Dyke Effects Inc.
Make-Up Effects Co-Designer- Vincent Van Dyke
Lead Sculptor & Painter- Daniele Tirinnanzi
Lead Artist- Gwen Ramsey
Mold Shop Supervisor- Carl Lyon
Mold Makers- Rob Freitas
Antonio Contraras & Robert Ramos
Dental/Prosthetic Technician- Jason James
Silicone Prosthetic Supervisor- William Thornton
Silicone Technicians- Stephen Imhoff Jr. & Mike Regan
Fabricators/Technicians- Joe Colwell, Cody Wilkins
Nicholas Pugliese & Manny Lemus
Effects Hair Lead/Supervisor- Sasha Camacho
Effects Hair Technicians- Sue LaPrelle
Annelise Bois & Gratia Malkemus
Studio Coordinator- Brian Walsh
Prosthetic Preparation/Packaging- Dawn Imhoff
Studio Operations/Shipping- Steve Maitland
Production Coordinator- Stephanie Ford
Studio Manager- Richard Courte
Accountant- Kim Sparks
Accounting Manager- Briseida Lovo
Counsel- Jason Russell
Script Supervisor- Lori Doherty Bee
Script Coordinator- Stephen Glawson
Supervising Location Manager- Kale Murphy
Key Assistant Location Manager- Mateo Arnold
Key Assistant Location Manager- David Grant
Assistant Location Manager- Ellie Dreyer
Assistant Location Manager- Tashaun Rogers
Location Assistants- Sophia Sutton, Jared Gunter
Todd Helms & Quincy Moorer
Production Accountant- Phil LoGrippo
First Assistant Accountant- Alexandria Beaudry
Payroll Accountant- Sandra Orszaghova
Key Second Assistant Accountant- Cris Sawyer
Second Assistant Accountant- Claudia Cabrera
Additional Second Assistant Accountant- Mike Pendleton
Accounting Clerk- Hannah Goeckel
Onboarding Payroll Clerk- Jessica Drake
Assistant Payroll Accountant- Steve Trombatore
Production Coordinator- Ryan Panepinto
Assistant Production Coordinator- Melissa Wallace
Assistant Production Coordinator- Stephen Glawson
Travel Coordinators- Alan Szech & Sage Morris-Greene
Production Secretary- Tristan Grim
Second Second Assistant Director- Olivia Dame
Additional Second Second Assistant Director- Tamra Scott
Casting Associate- Ally Conover
Casting Assistant- Hilary Matkovich
Local Casting By- John Williams & Karmen Leech
Local Casting Assistant- Liz Meeks
Extras Casting By- John Williams
Bill Marinella & Chris Bowe
Extras Casting Assistants- Megan Wilson & Katy Bea
Still Photographer- Ryan Green
Assistant To Mr. Warner- Henry Sillen
Assistant To Ms. Curtis- Morgan Cote
Assistant To Mr. Campbell- Misty Wilson
Assistant To Mr. Patton- Wendy Ritz-Smith
Office Production Assistant- Rachel Ussery
Office Production Assistant- Michael DeMauro
Key Production Assistant- Kaya Ozan Sorak
Production Assistants- Ryan Benjamin Griffin, Hugo Garza
John Michael, Tess League & Megan LeRoy
Construction Coordinator- Wally Mikowlski
Construction Foreman- David Campbell
Construction Buyer- Ian Volpi
Toolman- Peter Vrattos
Foremen- William Bricker, David Lance Carter
Ninh Chau, Sam Demke, Patrick Oloknow
Russell Smith, Steven Sonefeld & Jeffrey Tolley
Gang Bosses- Mark Austin, Ronald Cook, Marc Kohanowich
Brian Lee, Mario Liva, John Ogonoski, Keith Palmer
Robert Price, Randall Rome & William Thompson
Propmakers- Samuel Barnes, Michael Brown, Tien Dinh
Michael Etheridge, John Favire, Adam Hathcock, Cody Jett
Ryan Macek, Jeremy Posey, Wayne O'Neill, Michael Rowley
Timothy Thompson, Paul Wesley, Brody Workman & Wiley Workman
Utility Boss- Eric Dunn
Utility Gang Boss- Ashley Workman
Utility- Emily Cook, Spencer Ramage, Zack Strickland
Narumol Warner & Stephen Wood
Charge Scenic- Sean Bernard
Scenic Foreman- John Morgan
Paint Foreman- Roger Pixler
Plaster Foreman- Brandon Cunningham
Scenic Artists- Craig Barzee, Felise Horne, Molly Howey
Courtney Fredette, Laura McPherson, Katherine Parker, Darlene Vega
On-Set Scenic- Stephanie Macomber
Set Painters- Thomas Dickensheets, Brenda Russell
John Fitzpatrick & Christopher Williams
Plaster Gang Boss- Ian Cummings
Plasterers- Adam Chase & Jesus Trevino
Paint Utility- Catherine Godshall
Lead Greens- Robbie Church
Greens Foreman- Jeffrey Scott Kennedy
On-Set Greensman- Nathan Oliver
Greensmen- Michael Laban
Joseph Laban, Ryan Laban & Sabino Pizarro
Transportation Coordinator- Rick Parkinson
Transportation Captain- Corey Price
Transportation Co-Captain- Johnny Slaton
Dispatcher- Kimberly Scandrick
DDT Administrator- Imani Belton
Picture Car Coordinator- Nate May
Picture Car Captain- Chad Kinsey
Mechanic- Thomas Docksteader
Drivers- Mary Anne Evans, Deborah Meyers, John Valenti
Cara Sachse, Takara Upshaw-Fitch, Chris Allen
David Hudson, Lawrence O'Brien, O'Brian Hester
Mark Brebner, Charles Duke Jr., John Ferguson
Russell Hanson, Randy Peek, Bruce Payne, Robert Duvall
Julius Jones Sr., Sam Amuwee, Curtis Lawrence
Michael Clemons, Eric Jackson, Michael Carter
Waymon Burney, Tina Anderson, Laura Hayes
Bruce T. Preston, Nashmin Valadi, Julius Jimmerson
Vincent Yearwood, Wayne Jenkins, Willie Tennyson
Martinez Perry, James Sharp & Arthur Chesser
Dance Choreographer- Danica Selem
Movement Consultant- Jadd Tank
Studio Teacher- Tovah Shraga
Child Labor Coordinators- Janet Williford & Lori Klein
Health & Safety Supervisor- Darlene Dempsey
Health & Safety Manager- Stanley Swindling
Health & Safety Testing Coordinator- J.J. Faulkner
Craft Service- Reva Grantham
Craft Service Assistant- Jennifer Jennings
Craft Service Assistant- Belinda Finocchiaro
Key Set Medic- Floyd Justice
Set Medics- Bobbie Harley, Bruce Cheek
Anne Marie Morgan & James Willis
Construction Medics- Brannen Emmett & Cindy Diaz
Second Unit
Second Unit Director- Nate Meyer
Second Unit Director- Kevin Scott
Action Unit Director- Kevin Scott
Director Of Photography- Paul Daley
First Assistant Director- Tara Hunter
Second Assistant Director- David Lerner
First Assistant 'C' Camera- Matthew Mebane
Second Assistant 'C' Camera- Kit Marlowe
Second Assistant 'C' Camera- James Thomas
Camera Utility- Doug Tortorici
Sound Mixer- Kevin Strahm
Boom Operator- Christopher 'Danger' Mendrala
Video Assist- Bryan Bailey
Video Assist- Joel A. Vazquez
Gaffer- Mark Vogel
Best Boy Electric- Ben Baggott
Genny Operator- Kyle Laurman
Dimmer Board Operator- Tommy Rodgers
Key Grip- Colin Dennis
Best Boy Grip- Cran H. Ohlandt Jr.
'A' Dolly Grip- James DiGiandomenico
Company Grips- Sarah Nelson & Jasper Laur
On-Set Dresser- Kevin Keenan
Key Make-Up- Stephanie Barnes
Make-Up Artists- Dawn Angeletti & Dhyana Forte
Hairstylist- Darlene Majeski
Script Supervisor- Aimee Bell
Property Assistants- Joe Rynearson & Rene Arriagada
Production Assistants- Heather Robertson & Alyse Landry
Craft Service- Michelle Elberly
Post Production
Visual Effects Editor- Pablo Momene
Assistant Editors- Stephen Jangro & Andrea McLaughlin
Apprentice Editor- Lara Karamardian
Post Production Coordinator- Ben Simpkins
Post Effects Guy- Rob Yamamoto
Re-Recording Mixers- Paul Urmson & Rich Bologna
Supervising Sound Editor/Sound Designer- Rich Bologna
Dialogue & ADR Supervisor- Tony Martinez
Sound Editors- Isaac Derfel & Dan Korintus
Assistant Sound Editors- Nora Linde
Lucas Feuser & Mar Heredia
Sound Effects Editor- Lawrence Zipf
Stage Manager- Kyle Miller
Recordist- Nina Leitenberg
Warner Brothers Studio Manager- Carol Mintz
Sound Mixing & Editorial Services By- Warner Brothers, New York
Foley Services By- Footsteps Post Production Sound, Inc.
Foley Supervisor- Igor Nikolic
Foley Artists- Goro Koyama
Sandra Fox & Guy Francoeur
Foley Mixers- Jack Heeren
Kevin Schultz & Fred Melone
Foley Recordists- Davi Aquino, Chelsea Body
Jenna Dalla Riva & Annie Bouvrette
IMAX Re-Recording Mixer- Michael Babcock
ADR Mixer- Bobby Johanson, Harbor Picture Company
ADR Mixer- Mark DeSimone, Soundtrack
ADR Mixer- Patrick Christensen, Sound Lounge
ADR Mixer- David Lucarelli, Fox Studios
ADR Mixer- Jon Vogl, Apex Post
ADR Mixer- Joe Schultz, Waterman Sound
ADR Mixer- Charleen Richards-Steves, Fox Studios
ADR Mixer- Anna Muehlichen, Igloo Music
ADR Mixer- Cameron Fitzpatrick, Soundtrax
ADR Mixer- Steve Johnston, Outpost Audio
ADR Mixer- Andrew Schatzberg, Landslide Recording Studio
ADR Mixer- Sidney Jones, Bam Studios
ADR Mixer- Dane Butler, Chez Boom Audio
ADR Mixer- Jeff Levy, Margarita Mix
Loop Group Provided By- The Dann-Bruce Company
Loop Group Coordinators- Dann Fink & Bruce Winant
Score Produced By- John Carpenter
Cody Carpenter & Daniel Davies
Score Mixed By- Daniel Davies & John Spiker
Score Recorded By- John Carpenter
Cody Carpenter & Daniel Davies
Music Editor- Nancy Allen
Music Consultants- Amman Abbasi, Michael Brake
Jacob Nathan, May Rogers & Henry Van Roden
Main Titles Created By- Cutting Edge & Richard A. Wright
End Titles Created By- Jay Johnson
Color Finish Provided By- Harbor Picture Company
Colorist- Joe Gawler
Finishing Editor- Kevin Szczepanski
Color Assistants- Sam Fischer & Michelle Perkowski
Visual Effects Artist- Chris Mackenzie
Digital Imaging Producer- James Reyes
Digital Imaging Coordinator- Nick Gammon
Head Of Production- Elizabeth Niles
Account Executive- Rochelle Brown
Texture By- Livegrain
Dailies By- Harbor Picture Company
Head Of Operations- Thom Berryman
Dailies Producer- Nick Bussey
Dailies Coordinator- Lauren La Melle
Supervising Dailies Colorist- Kevin Krout
Dailies Colorist- Elizabeth Hickey
Support Engineer- Luke Moorcock
Visual Effects & Titles Design By- Cutting Edge
Visual Effects Executive Producer- Marcus Bolton
Visual Effects Producer- Courtenay Cooper
Visual Effects Producer- Andrew Strouthos
Visual Effects Supervisor- Damien Thaller
Compositing Supervisor- Matthew McCosker
Visual Effects Production Manager- Tallay Wickham
Visual Effects Production Assistant- Lauren Turner
Visual Effects Production Assistant- Nicole Hargreaves
Visual Effects Pipeline Technical Director- Josh Kelly
Visual Effects Pipeline Technical Director- Beau Vardos
Visual Effects Editor- Kai-Bin Wong
Computer Graphics Generalist- Isaac Savor
Computer Graphics Generalist- Alex Pinches
Computer Graphics Generalist Trainee- Tim Fraser
Matchmove Artist- Marco Sgubin
Compositors- Kynan Stephenson, Joshua Azzopardi, Randy Vellacott
Kieran Orrell, Claudio Liucci, Timothy Schultz
Tim Hannah, Nicky Liddell & David Tindale
Roto/Clean-Up Artists- Connor Hannard
Robert Apse & Cameron Pappas
Digital Matte Artist- Gerhard Mozsi
Digital Matte Artist Trainee- Christine Nguyen
Creative Technology Specialist- Simon Alberry
Information Technology Support- Philip Chhour & Amitav Nakarmi
Titles Creative Director- Zenon Kohler
3-D Generalists- Rob Conn
Andrew Kimberley & Phil Jackson
Compositor- Brad Coomber
Titles Producer- Jessica Vines
Titles Pipeline Technical Support- Cam Wright
Visual Effects By- Crafty Apes
Visual Effects Supervisor- Andy Chang
Senior Visual Effects Producer- Eun-Duk Cho
Comp Supervisor- Saeed Faridzadeh
Visual Effects Coordinator- Charlie Collins
Compositors- Tommy Kraft, Ome Nguanprasert
J. Bush, Thompson Conrad, Esther Song & Steve Dinozzi
Digital Matte Painter- Sean Tseng
Tracking Artist- Toby Watson
Executive Visual Effects Producer- Matt Akey
Finale Unit
Production Coordinator- Josh Sathre
Assistant To Mr. Warner- Henry H. Fischer
Office Production Assistants- Sarah Shaniece Smith
Julianna Ohrberg & Sierra Leone Lawson
Production Accountant- Joshua Mandel
Payroll Accountant- Neobe Villis
Accounting Clerk- Gwynivere Newcomb
Production Designer- Elliot Glick
Art Director- Sean White
Art Production Assistants- Rebecca Leon & Dakota Callicott
Second Assistant Director- Scott Hardwick
Additional Second Assistant Director- Caleb Mitchell Epler
Production Assistants- Taylor Newman
Loiselle Morco & Abbey McIntyre
Additional Production Assistants- Colleen Ryan
John Wilfred Roberson, Jared Werosta & Ben Ross
Director Of Photography- Eric Treml, AAC
Camera Operator- Jamie Sterba
First Assistant 'A' Camera- Eric Jensch
Second Assistant 'A' Camera- Danny Vanzura
'B' Camera Operator (Steadicam)- Reid Russell
First Assistant 'B' Camera- Nicholas Gowin
Second Assistant 'B' Camera- Chase Schultz
First Assistant 'C' Camera- Joshua S. Gilbert
Second Assistant 'C' Camera- Jamie Striby
'D' Camera Operator- Nano Seglar
First Assistant 'D' Camera- Jackson McDonald
Second Assistant 'D' Camera- Lindsey Dallanegra
Digital Imaging Technician- Justin Warren
Loader- Jonathan Proenza
Camera Utility- Dillon Huynh
Video Assist- Scott Copeland
Construction Coordinator- Joshua L. Ellsworth
Construction Buyer- Kathy Brunswick
Construction Foreman- Daniel Brown
Propmakers- Jason 'The Great' Carrick, Julian Jones
Bobby Holovnia Jr. & Simon Parkin
Assistant Costume Designer- Pelar Jones
Costume Supervisor- Layne Brightwell
Key Costumer- Iliana Sanchez Taylor
Set Costumers- Cecilia Dynamite Russell, Bailee Mullen
Brandon Barker & J. Faye Manselle
Additional Set Costumers- Anya Peregrino & Austin J. Turner
Tailor- Sheila Ferguson
Costume Production Assistant- Kayla Kamm
Key Craft Service- Travon Trammell
Additional Craft Service- Mo Lopez & Diva Padilla
Gaffer- Dave Maddux
Best Boy Electric- William Russell
Lighting Technicians- Cristen Stansbury-Clark
Nathan Lewis, Chase Yarbrough, Jeff Stewart & Josh Schmitt
Condor Electric- Brian J. Cohn & Jesse Yarbrough
Base Camp Electrician- Steven David Walton
Rigging Gaffer- Matthew C. Brookman
Rigging Best Boy Electric- Tom Novell
Rigging Electricians- Zachary Schubert
Taylor Kennedy & Jordan Dixon
Key Greens- Rebecca Lee
Greensmen- Kristopher Strickland & Ian McKenzie
Key Grip- James Shelton
Best Boy Grip- Adam Sudtell
'A' Dolly Grip- John McGee Jr.
'B' Dolly Grip- Jim Recznik
Company Grips- Tim Jipping, Nick Beaird, Andrew Rice
William Allen Evans, Kyle Thomas Watson & Brandon Lamb
Key Rigging Grip- Michael Solomon Sannuti
Best Boy Rigging Grip- Tim Welch
Rigging Grips- Kaleem Daniels, Daniel Hahn
Charles Lo, Paul Woodie & Gabriel Lay
Department Head Make-Up- Michael Mosher
Key Make-Up- Amber Michael
Additional Make-Up Artists- Midian Crosby
Hailey Trifiro & Christina Bradley
Key Hairstylist- Mary Ashton Glasser
Additional Hairstylist- Tracy 'T.P. Star' Lawrence
Additional Hairstylist- Diamond McCall
Location Manager- Jody Schiesser
Key Assistant Location Manager- Elizabeth Franklin
Key Assistant Location Manager- James Gavin
Assistant Location Managers- Brandon Wigley
Mark Ezra Stokes, Jim Wacker & Jim Troutman
Key Location Production Assistant- Jonathan McClary
Location Production Assistants- Justin Sprink
Talon Schiesser, David Lane & Andre Rodriguez II
Property Master- Cindy Mah
Assistant Property Master- Tyrone Lee
Property Assistants- Mark Anderson & Hannah Vittitow
Lead Scenic- Greg Schmitz
Scenic Foremen- Teresa Strojny & Michael Davison
Scenic Painters- Sarah Lanier, Aaron Secaur
Morgan Patrick & Stacey Keffer
Script Supervisor- LaShawn Garnes
Set Decorator- Sean Keenan
Leadman- Chris Bush
Gang Boss- Andrew Pendell
On-Set Dresser- Jonathan Putnam
Additional On-Set Dresser- Allie Fredericks
Set Dresser- Thomas Stone Walker, Rusty Grimes II
Shannon Herring, Jason Darby, Josh Messarge
Anthony Cam & Kristofer Wilson
Sound Mixer- Rodney Gurule
Boom Operator- Matt Derberl
Utility- Genesis A. Tibbetts
Special Effects Coordinator- John S. Baker
Special Effects Supervisor- John Patrick Carmical
Special Effects Technicians- Brian Hudale & Zack Keeler
Transportation Coordinator- Kaylon Damazio
Transportation Captain- Tony L. Davis
Transportation Co-Captain- Bert Scouten
Picture Car Coordinator- Mike Dockstader
Drivers- Thomas E. Brown, Robert Ross, Andre White
Eric Foxworth, Antoine Johnson Sr., Jeff Barrs
Michael Faulkner, Stephen Miller, Don Hill
Tracy Addison, Tyrone Richardson, Carlos Jasso
Charles Hugh Beale, Ransom Tyler Gaby, Wilbert Saintvil
Tim Spears, Wesley Dickerson, Andy Sorrells
Denise Sisson, Camille Thomas, Kimyata Williams
Corey Tallant, Gerald 'Nukie' Hall & Greg Cochran
Set Medic- Carl Gregory
Construction Medic- Sterling Powell
Health & Safety Supervisor- Toby Ukeje
Health & Safety Testing Coordinator- Alexandra Starry
Covid Compliance Officer- Yolanda Wesley
Health & Safety Tester- Ali Spota
Health & Safety Assistant- Tessa Kuhlman
Chef- Larry 'Jaybird' Johnson
Catering Assistants- Audrey S. Bennett, Ricardo Salinas
Otilio Nunez, Jose Trujillo
Christina Matthews & Andre Jones
For Blumhouse
Chief Financial Officer- Josh Small
Head Of Planning- Robert Yates
Production Finance Consultant- Steve Bowen
Production Finance Consultant- Reyn Danesi
Manager Of Production Finance- Cody Kennedy
Production Finance Coordinator- Ivan Asen
Chief Marketing Officer- Karen Barragan
Head Of Business Affairs- Brad Buchanan
Head Of Legal Affairs- Caroline Raufi
Senior Counsel, Business & Legal Affairs- Kasia Campbell
Manager Of Business & Legal Affairs- Mary Carol Bulger
Legal Coordinator- Jordan Yakowenko
Vice President, Physical Production- Jon Romano
Production Consultant- Cory Myler
Production Manager- Ali McLaughlin
Production Executive Assistant- Jungydon Kim
Vice President, Visual Effects- Melissa Brockman
Assistants To Mr. Blum- Chelsea Evans & Tallulah Dirnfeld
Assistant To Mr. Barragan- Skyler Imhoff
Assistant To Mr. Turek- Haley Pigman
For Miramax
Senior Vice President, Finance & Controller- Annie 'C.J.' Chang
Head Of Production Finance- Meg Norton
Senior Vice President, Production- Miriam Brin
Senior Vice President, Strategy & Business Development- Jeremy Gross
Senior Vice President, Business & Legal Affairs- David Mittleman
Counsel- Carla Martin
Senior Vice President, Marketing & Publicity- Jean McDowell
Assistant To Mr. Block- Ezra Emanuel
Assistant To Mr. Zadra- Shamar Drew
Assistant To Mr. Golov- Tishna Lodi
For Trancas International Films
Business & Legal Affairs- Ryan Freimann
Head Of Finance- Amilicar Jones
Head Of Post Production- Tom Fleming
Outside Counsel- Wayne Kazan
Bennett Bigman & Larry Stein
Production Legal- Heller Law Group
Wendy Heller, Jillian Waldron & Erica Schwartz
Music Legal- Kyle Stein, M.B. & L.A. Music Consulting Services
Clearances Provided By- Ashley Kravitz, Cleared By Ashley, Inc.
Production Accounting Provided By- Liberty Jackson, Moneypenny
Auditors- Christopher Coote & Co.
Production Incentive Consulting Provided By- Len Pendergast, Global Incentives
Production Insurance Provided By- Hub International Insurance Services, Inc.
Payroll Services Provided By- Cast And Crew Entertainment Services, LLC
Camera Support Equipment Provided By- Chapman/Leonard Studio Equipment

Stills From "Halloween" (1978)
Shot By- Kim Gottlieb-Walker

Footage From "Halloween" (1978)
Copyright 1978 Compass International Pictures, Inc.
Courtesy Of Compass International Pictures, Inc.

Footage From "Halloween" (2018)
Copyright 2018 Night Blade Holdings, LLC
Courtesy Of Universal Studio Licensing LLC

Footage From "Halloween Kills"
Copyright 2021 Night Blade Holdings 2, LLC
Courtesy Of Universal Studio Licensing LLC

Footage From "Hard Target"
Copyright 1993 Universal City Studios, Inc.
Courtesy Of Universal Studio Licensing LLC

Footage From "The Thing" (1982)
Copyright 1982 Universal City Studios, Inc.
Courtesy Of Universal Studio Licensing LLC

Cooking Show Footage Provided By- Footage Bank
Images Supplied By- iStock
Masks Courtesy Of- Trick Or Treat
Soundtrack Available On- Sacred Bones Records
In Memory Of- Anthony Woodle (1991-2020)
Special Thanks- Patricia Akkad, Tarek Monla
Moustapha Monla, Tommy Joe White, Nilufer Olga Yucer
David Fischer, Kerem Altug & Manuel Seixas Correa
Visual Effects Services Provided In- Sydney, New South Wales, Australia
With The Assistance Of The New South Wales Government
Sound By- Dolby Vision Atmos In Select Theaters
Optimized For IMAX Theaters
Copyright 2022 Night Blade 3 Holdings, LLC
All Rights Reserved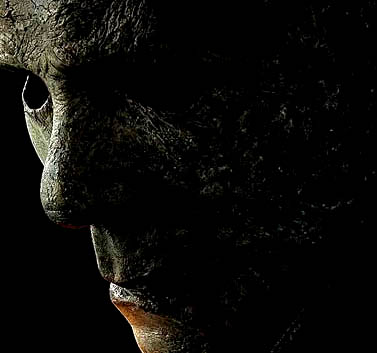 Back To The Lair Of Horror