Release: Friday, October 1, 1974
Company: Vortex Films/Bryanston Pictures
Length: 83 Minutes
Tagline: Who Will Survive...
And What Will Be Left Of Them?
Budget: $140,000
Domestic Box Office: $26.5 Million
Sound Quality: Mono
Film Dates: July 15- August 14, 1973
Film Locations: Austin, Texas
Leander, Texas
Hills Prairie, Texas
Round Rock, Texas
Watterson, Texas
Film Availability: VHS, DVD, BLU-RAY, DIGITAL
Soundtrack Availability: None



CORONER'S REPORT




1. KIRK (William Vail)- Sledgehammer to head twice
2. PAM (Teri McMinn)- Hung on meathook
3. JERRY (Allen Danziger)- Sledgehammer to head
4. FRANKLIN (Paul A. Partain)- Chainsaw to chest and stomach repeatedly
5. HITCHHIKER (Edwin Neal)- Ran over by truck

Film Total: 5
Series Total: 80



LEATHERFACE'S BATTLE SCARS




1. Socket wrench to head
2. Chainsaw to leg

Film Total: 2
Series Total: 51



SOUNDS


Opening Narration
The Flashbulb sound
The Graverobbing news report
DRUNK: "Things happen hereabout...they don't tell about..."
PAM: "Condition of retrogradation is contrary or inharmonious and is in that respect evil..."
FRANKLIN: "They got this air gun...shoots a bolt into their skull then retracts it..."
PAM: "Long range plans and upsetting persons around could make this a disturbing, unpredictable day..."
HITCHHIKER: "You like head cheese? My brother makes it real good!"
COOK: "You boys don't wanna go messin' around no old house..."
FRANKLIN (Mocking Sally): "Come on Franklin, it's gonna be a fun trip..."
FRANKLIN: "If I have anymore fun today, I don't think I'm gonna take it..."
JERRY: "It's the mark of Zorro...he's gonna get you!"
COOK: "Look what your brother did to the door!"
HITCHHIKER: "I thought you was in a hurry!"
HITCHHIKER: "You're nothin...He's just a cook!"
COOK: "Shut up you b*tch hog!"
HITCHHIKER: "Me and Leatherface do all the work..."
COOK: "Shut your mouths!"
COOK: "I just can't take no pleasure in killin..."
HITCHHIKER: "Hey Grandpa, we're gonna let you have this one!"
COOK: "Why, old Grandpa's the best killer there ever was..."
COOK: "It won't hurt a bit..."

CAST AND CREW



LEATHERFACE- GUNNAR HANSEN
SALLY- MARILYN BURNS
JERRY- ALLEN DANZIGER
FRANKLIN- PAUL A. PARTAIN
KIRK- WILLIAM VAIL
PAM- TERI MCMINN
HITCHHIKER- EDWIN NEAL
OLD MAN- JIM SIEDOW
GRANDFATHER- JOHN DUGAN
WINDOW WASHER- ROBERT COURTIN
BEARDED MAN- WILLIAM CREAMER
STORYTELLER- JOHN HENRY FAULK
COWBOY- JERRY GREEN
CATTLE TRUCK DRIVER- ED GUINN
DRUNK- JOE BILL HOGAN
PICK UP DRIVER- PERRY LORENZ
RADIO ANNOUNCER- LEVIE ISAACKS
NARRATOR- JOHN LARROQUETTE

Directed By- Tobe Hooper
Story & Screenplay- Tobe Hooper & Kim Henkel
Produced By- Tobe Hooper & Kim Henkel
Produced By- Vortex, Inc.
Editor- Larry Carroll
Editor- Sallye Richardson
Cinematographer- Daniel Pearl
Production Manager- Ronald Bozman
Executive Producer- Jay Parsley
Music Score- Tobe Hooper & Wayne Bell
Narration- John Larroquette
Assistant Director- Sallye Richardson
Lighting- Lynn Lockwood
Assistant Cameraman- Lou Perryman
Location Sound Recording- Ted Nicolaou
Post Production Sound/Boom Man- Wayne Bell
Art Director- Robert A. Burns
Grandfather's Makeup- W.E. Barnes
Sound Mix- Todd/A.O.
Dubbing Mixers- Buzz Knudson & Jay Harding
Titles, Opticals, & Prints- CFI
Make-Up- Dorothy Pearl
Camera Assistant- J. Michael McClary
Key Grip- Linn Scherwitz
Script Girl- Mary Church
Additional Photography- Tobe Hooper
Re-Recording- Paul Harrison
Grip- Rod Ponton
Stunt Driver- Perry Lorenz
Stunts- Mary Church
Associate Producers- Kim Henkel & Richard Saenz
Production Assistants- Ray Spaw
Robert Pustejovski, N.C. Parsley
Sally Nicolaou, Paulette Gochnour
Paula Eaton, Charlie Loving
Jerry Bellnoski, Jim Crow, David Spaw
George Baetz, Tom Foote
Copyright 1974 Vortex, Inc.
All Rights Reserved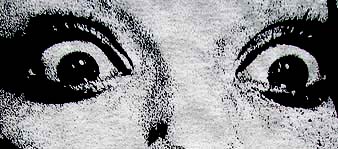 Back To The Lair Of Horror