CORONER'S REPORT




1. W.E. Sawyer (uncredited)- Executed in gas chamber
2. Sally Hardesty (uncredited)- Died in private health care facility
3. Gina (Beth DePatie)- Sledgehammer to head
4. Sara (Toni Hudson)- Strangled, chainsaw to stomach
5. Ryan (William Butler)- Mangled in bear trap, sledgehammer to head hanging upside down
6. Mama (Miriam Byrd-Nethery)- Shot to death
7. Grandpa (uncredited)- Shot to death
8. Tinker (Joe Unger)- Fingers, ear shot off, bled to death
9. Tex (Viggo Mortensen)- Immolated in exploding truck
10. Alfredo (Tom Everett)- Shotgun blast to chest

*NOTE: In an alternate cut of the film, Benny (Ken Foree) is killed by Leatherface when his head is lowered onto the moving chainsaw in the bog. However, in the theatrical version, Benny survives. There were also many unconfirmed deaths of around 40-50 people that were found in the mass grave. These are presumed to be from the previous two films, but their origin was never revealed. Several animals were also killed, including a coyote thrown onto a windshield and an armadillo ran over by Michelle.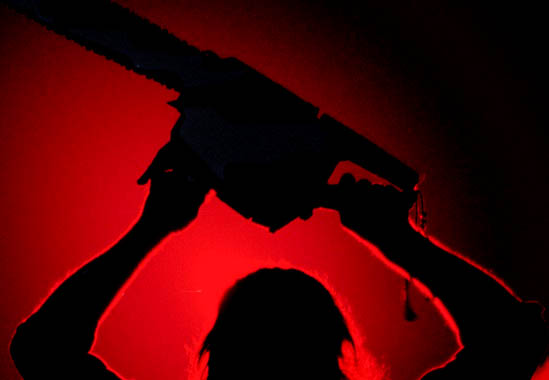 To Complete Coroner's Report
Back To Part 3 Page
Back To The Lair Of Horror