DID YOU KNOW?



1. The hospital scene at the end features three actors from the original 'Texas Chainsaw Massacre'. John Dugan, who played the Grandfather in the original film, is the cop. Paul A. Partain, who played Franklin in the original film, is the orderly. And Marilyn Burns, who played Sally in the original film, is the patient on the gurney (although she is credited as "anonymous").

2. This film was Intended by director Kim Henkel to be the real sequel to the original 'Texas Chainsaw Massacre', with the Hitchhiker and Cook characters returning.

3. The characters of Vilmer and W.E. were intended to be the Hitchhiker and Cook characters from the original film. However, Jim Siedow declined to reprise the role of the Cook character, and the script was re-written.

3. Two former Leatherface actors, Gunnar Hansen (TCM) and Bill Johnson (TCM2), were offered the role of Leatherface, but both declined.

4. Tobe Hooper declined to participate in this film after the way things went down with New Line during the production of Part 3. This left Kim Henkel to write, direct and produce the film without Hooper.

5. The chainsaw used in the film was a McCulloch 10-10S.

6. Debra McMichael, who played one of the cops at Bud's Pizza, went on to become a manager and wrestler for World Championship Wrestling and World Wrestling Entertainment in the late 1990s and early 2000s. In addition to that, she has been romantically linked to at least three former wrestlers, that being Steve McMichael, 'Stone Cold' Steve Austin, and Jeff Jarrett.

7. For obvious reasons, the studios tried to bury this film, given the fact that both Renee Zellweger and Matthew McConaughey had break out hits during the 1994-1997 time period and they did not want either to be associated with it.

8. Andy Cockrum, an editor on this film, went on to become involved in the visual effects with the 'Spy Kids' film series in the early 2000s, as well as the gothic throwback film 'Sin City' in 2005.

9. Adam White, who played the small role of one of the prom hecklers in the film, has become a cinematographer and is known for several short films, including 'Six Foot Six' (2004), 'Gabriel Small' (2009), and 'My Hellhole' (2011).

10. With a budget of $600,000 and a box office gross of just $141,626, this film is one of the biggest flops in the history of cinema, only making back 23 percent of its budget.


Know any assorted facts that we don't have here? E-mail them to us at: lairofhorror@yahoo.com and you will get credit for them.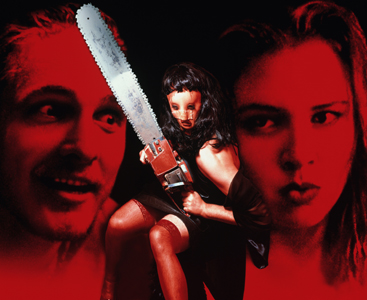 Back To Part 4 Page
Back To The Lair Of Horror