DELETED SCENES



JENNY'S STEPFATHER

1. There was an entire subplot cut from the film between Jenny and her stepfather in which Jenny was regularly abused by him. One scene in particular involved Jenny's stepfather barging into her room, threatening her, and slamming her against the wall. This was cut for pacing and timing issues.


EVENT DATES

2. The original version was said to take place May 22, 1994, not May 22, 1996. This was changed because of the release issues the film experienced between 1994 when it came out, and 1997, when it was re-issued in a wider release.


HEATHER AND BARRY

3. There was originally more dialogue between Heather and Barry during their drive in the car.


TOWTRUCK SCENE

4. Originally, the towtruck scene was not intercut with Jenny, Heather and Barry leaving Darla's office. It was placed entirely different.


BATHROOM CHAT

5. During their bathroom scene, Jenny and Darla originally had a longer conversation. This was cut to keep the pace of the movie rolling along.


TINTED SCENES

6. There are two scenes colored entirely different: The first, when Jenny escapes the house at dawn was tinted blue; and later, the following scene with the RV and towtruck was tinted orange.


ALTERNATE MUSIC AND SOUND EFFECTS

7. There was initially almost an entirely different soundtrack and musical score. It more closely resembled that created by Tobe Hooper and Wayne Bell in the original film and included more of the infamous flash bulb.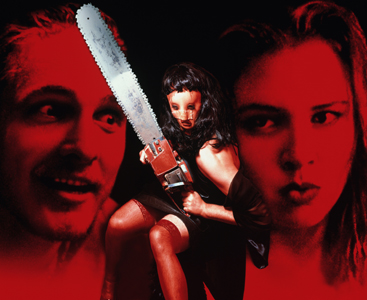 Back To Part 4 Page
Back To The Lair Of Horror