SIMILARITIES


1. When the kids taunt Jamie at the school, its similar to when the kids taunted Tommy Doyle in the original Halloween.

2. The Reverend Jack Sayer is a dead ringer for Harry Grimbridge from Halloween III.

2. The clown costume Jamie wore is almost an exact match to the one Michael wore in Halloween, when he killed his sister Judith.

3. When Michael kills Sunday (Jamie's dog), it is just like in Halloween, when "he got hungry."

4. The scene where Michael chases Jamie down the street is similar to when Michael chases Laurie across the street in Halloween. It is even complete with both Laurie and Jamie screaming "Please somebody help me!"

5. Michael walking down the steps is just like when he did the same in Halloween, as he stalked Laurie.

6. The end kill was patterned after Michael's original killing of Judith in Halloween.


Know any similarities that I don't have here? E-mail them to us at: lairofhorror@yahoo.com and you will get credit for them.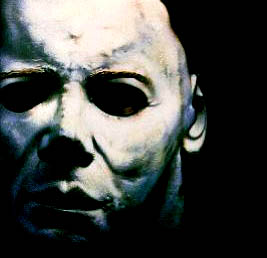 Back To Halloween 4 Page
Back To The Lair Of Horror