WHERE ARE THEY NOW?



Jamie Lee Curtis


www.jamieleecurtisbooks.com
Jamie Lee Curtis, famous as Laurie in four 'Halloween' installments, is now semi-retired from acting, taking a few projects here or there to concentrate on her family. Her many screen credits include 'The Fog', 'Prom Night', 'True Lies', and 'Freaky Friday'. Most recently, Jamie has started publishing a series of children's books with her friend Laura Cornell.




Josh Hartnett


Josh Hartnett, who played John in 'H20', has gone on to become one of the most successful young actors in the business today. Hartnett's credits include a wide variety of genres, including thrillers 'The Faculty' (1998) and 'The Virgin Suicides' (1999). In addition, he starred in two war epics in 2001, 'Pearl Harbor' and 'Black Hawk Down' and the comedies 'Blow Dry' and '40 Days And 40 Nights'. Most recently, Josh returned to the horror/thriller scene, starring in Frank Miller's graphic movie 'Sin City' in 2005, 'The Black Dahlia' remake in 2006, and the '30 Days Of Night' adaptation in 2007.




Michelle Williams


Michelle Williams, known for her role as Jen on the 1990s TV hit 'Dawson's Creek', is still hot in the Hollywood scene today. While acting in many diverse roles, Michelle has mainly appeared in comedies, such as 'Dick' (1999), 'Prozac Nation' (2001), and 'The United States of Leland' (2003). During filming of 'Brokeback Mountain' in 2004, she began dating the late actor Heath Ledger, and the two had a daughter before their mutual break-up in September 2007.




Jodi Lyn O'Keefe


www.qjewelrydesign.com
Jodi Lyn O'Keefe, who played Sarah in 'H20', went on to success on both the big and small screens. Her big screen credits include 'She's All That' (1999), 'The Crow: Salvation' (2000), and 'Out For Blood' (2004). On TV, she's appeared on 'Charmed' (2004), 'Two And A Half Men' (2004), and 'Boston Legal' (2005). Currently, Jodi is involved in the successful crime dramas 'CSI: NY', 'Criminal Minds', and has a starring role in Fox's hit drama 'Prison Break'.




Chris Durand
Chris Durand, one of the more controversial picks to play Michael Myers, has continued his career in stunt work. His credits include 'Scream 2' (1997), 'Armageddon' (1998), 'Miss Congeniality' (2000), and 'Pearl Harbor' (2001). He most recently worked on the drug-crime drama '21 Grams' in 2003, and added the stunts to Lindsay Lohan's 'Herbie: Fully Loaded' in 2005. His next feature, 'Between The Sand And The Sky' is slated for release later in 2008.




LL Cool J



www.llcoolj.com
Rapper/actor LL Cool J has begun to carve quite a name for himself in tinseltown. After 'H20', LL appeared in 'Deep Blue Sea' and 'Any Given Sunday' in 1999, the 'Rollerball' re-make in 2002, and 'SWAT' in 2003. Most recently, he's been involved in the success of TV shows '30 Rock' and 'House M.D.', where he made guest-starring appearances in 2007.




Adam Arkin
Adam Arkin, who played Will Brennan in 'H20', has continued to be very busy on the television circuit. He's appeared on 'The West Wing' (2002), 'Monk' (2002), 'The Practice' (2003) and had a recurring role as the principal on '8 Simple Rules' from 2004 to 2005. He recently completed filming a TV movie titled 'Graduation' in 2006, and guest starred on 'Boston Legal' and 'Life' in 2007.




Nancy Stephens
After appearing in 'Halloween', Nancy Stephens reprised her role as Marion Chambers in 'Halloween II'. It was there that she met her husband, director Rick Rosenthal, who later went on to direct 'Halloween: Resurrection'. Her many credits include 'American Dreamer', 'D2: The Mighty Ducks', and the TV series 'Days of our Lives'. Nancy was brought back to play Marion Chambers one final time in 1998's 'Halloween H20', where she was finally killed off by Michael Myers in the beginning.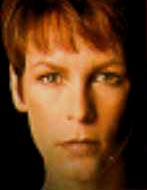 Back To Halloween H20 Page
Back To The Lair Of Horror