WHERE ARE THEY NOW?



Dwight H. Little
Dwight H. Little, who was hired as the first man besides John Carpenter to direct a 'Michael Myers' movie, is still directing today, though primarily on the small screen. His TV credits include 'Millennium', 'The X-Files', and 'The Practice'. In addition, Little directed an episode of 'Freddy's Nightmares', and worked with Robert Englund in 1989's 'The Phantom of the Opera'. On the big screen, Little was at the helm for Steven Seagal's shoot-em-up 'Marked For Death' in 1990, 'Free Willy 2' in 1995, and most recently, 'Anacondas: The Hunt For The Blood Orchid' in 2004.




Alan B. McElroy
Alan B. McElroy, who wrote the script that brought back Michael Myers in 'Halloween 4', has gone on to a successful writing career. After debuting with 'Halloween 4', McElroy's stock rose, as he penned such scripts as 'Spawn' in 1997, 'Ballistic: Ecks vs. Sever' in 2002, and the popular horror film 'Wrong Turn' in 2003. Currently, McElroy has three films in the works. He wrote the script for 'The Marine', a collaboration with WWE films which will star wrestler John Cena in 2006, and 'Bonesaw' and 'Jordana del Muerte', two horror films slated for 2008 and 2009, respectively.




George P. Wilbur
www.georgewilburtheshape.com
Veteran stuntman George P. Wilbur, who played Michael Myers in Halloween 4 and 6, continued his stunt coordinating following the success of those films. He was involved in the stunts for the academy-award winning film 'The Silence of the Lambs' in 1991, and did the same for movies like 'The Last Boy Scout' (1991), 'Casino' (1995), and 'Spider-Man' (2002). He most recently appeared in 'Behind The Action', a documentary about stuntment, in 2002, and was involved in the 2004 TV flick 'Wedding Daze'.




Ellie Cornell
Ellie Cornell went on to moderate success since 'Halloween 4', appearing in both TV and films. She appeared on numerous TV movies, and reprised her role as Rachel Carruthers in 'Halloween 5' in 1989. After that, she landed a role in the 1992 film 'A League Of Their Own', but had to back out when she learned she was pregnant. Following a long break from acting to raise her two children, Ellie returned in the 1998 flick 'Free Enterprise'. Most recently, Ellie starred in the 2003 video game adaptation 'House of the Dead', and its sequel, 'House of the Dead 2: Dead Aim' (2006).




Danielle Harris


www.danielle-harris.org
Danielle Harris, who played Jamie in both Halloween 4 and 5, developed into a multi-talented actress throughout the 1990s. Harris excelled in both television and films, appearing on numerous shows. Her most notable movie credits include 1990's 'Marked For Death', 1993's 'Free Willy', and 1998's 'Urban Legend'. On the small screen, she guest starred on TV classics like 'Roseanne', 'ER', and 'Charmed'. In 1995, Danielle offered to again reprise her role as Jamie in 'Halloween: The Curse of Michael Myers', but due to the producers' indecision on her and her salary, she opted not to return. Most recently, Danielle returned to the franchise that defined her, taking on the role of Annie in Rob Zombie's 2007 revisioning of 'Halloween'.




Beau Starr
Beau Starr, who played the determined Sheriff Meeker in Halloween 4 and 5, parlayed his experience into a moderately successful career in Hollywood. After chasing down Michael Myers, Starr went on to co-star in big budget films like 'Born on the Fourth of July' in 1989, 'Goodfellas' in 1990, and 'Speed' in 1997. Along the way, he continued small work in television, appearing on 'NYPD Blue' and 'Providence', among others. In his most recent work, Starr worked alongside Russell Crowe in his boxing movie, 'Cinderella Man' in 2005, and appeared on USA's TV thriller 'The 4400' in 2006.




Sasha Jenson
Sasha Jenson, who played Brady in 'Halloween 4', went on to a career primarily on television. His credits include 'Teen Angel' in 1989, 'Dream Trap' in 1990, and the movie 'Buffy The Vampire Slayer' in 1992. Recently, Sasha returned to the big screen in the 2003 skateboarding movie 'Grind'.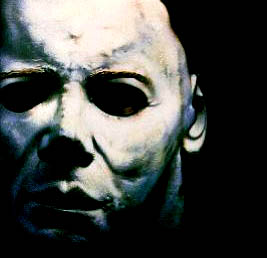 Back To Halloween 4 Page
Back To The Lair Of Horror